What is Bookmap?
Bookmap is a cutting-edge trading platform that lets you visualize market liquidity and gain incredible insight into the order book.

Trade with confidence as you watch the market evolve in real-time at 40 frames per second. Identify market trends, discover hidden price patterns, and understand order flow like never before.
Bookmap Features
The heatmap shows the historical limit order book (historical liquidity).
With the help of the heatmap, you can quickly grasp which price levels are trusted by the market, allowing you to rapidly react to changes in sentiment. Read liquidity like a map, and locate better trading opportunities.
Details about features
Start with Bookmap in 3 simple steps
01 Get Software
Register to Bookmap
Download and install the app
02 Connect Data
Connect to market data provider (directly or via your broker)
03 Educate yourself
Get free education including live basic or advance webinars
START FOR FREE
Connectivity
Bookmap is compatible with many data providers / exchanges
Pricing and packages
Data is not included
*Futures & stock market data fees from third party providers are not included in the price of the Bookmap software subscription
We offer Digital as a free subscription. Our paid subscriptions are non-refundable. Subscriptions renewals can be cancelled at any time
Can't decide which plan is right for you? CLICK HERE
Get more with Global Plus
From one-click trading to deeper market insight, highly effective add-ons are included in the Global Plus package, providing you with incredible opportunities to trade successfully.
DOM Pro & Execution Pro
Execution Pro enables traders to execute trades with speed and precision thanks to its keyboard shortcuts, advanced actions and diverse trading strategies. The DOM Pro add-on delivers one-click order entry and displays market depth against recent trades. These two add-ons work in concert, giving traders a powerful combination.
Join Traders Community and Livestreams from Pro Traders
Scott

Futures Live Analysis

JTrader

Stocks Live Analysis

Bruce

All Markets live Analysis
Community
---

42K Subscribers
---

19K Followers
---
30K Members
---
Some good words about Bookmap
®
---
Gianfranco
Stocks & Futures
20 years of experience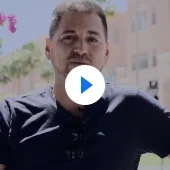 Christoph
Stocks & Futures
20+ years of experience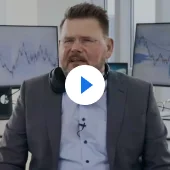 Rodrigo
Futures
3 years of experience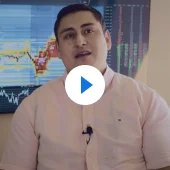 "A high probability trading - that's what it's all about."
Gianfranco
Stocks & Futures
20 years of experience
Trusted by Our Dedicated Community
We strongly believe in Bookmap and the incredible value it brings. But don't just take our word for it.
Here are some kind messages from both community members & professionals, that are passionate about our platform.
User Reviews